GET HELP INSTANTLY!
Coping with Sorrow on the Loss of Your Pet is now available as an ebook (PDF) for just $5! Download now!
List Your Product or Service on the Pet Loss Support Page
ATTENTION: Pet Loss Counselors, Support Groups and Hotlines, Pet Cemeteries and Crematories: This page is for paid product advertisements. If you wish to place a free directory listing, or update an existing listing, please click HERE.
Thank you for your interest in listing your pet-loss-related product or service on the Pet Loss Support Page!
The fee for listing a product or service on this site is $25 per year, per category page. We currently offer the following product categories:
PLEASE NOTE: If you would like to add a rotating GIF image to your add that displays several of your products, we will be happy to create one. However, we've had so many requests for this that we're now charging a one-time set-up fee of $10 to create your GIF. If you would like a rotating GIF, please send the images that you wish to include (up to a maximum of five) attached to a separate e-mail. The $10 fee applies to new GIFs and to changes to existing GIFs (i.e., any time we have to make a new GIF for you, it costs $10).
Get Started!
To reduce the amount of spam we receiving, we've placed our listing form in a password-protected directory. To get started, please click the link below and enter the user name and password shown here:
To Advertise on the Pet Loss Support Page, CLICK HERE
User Name: visitor
Password: Please type the word shown in the box below into the "password" box.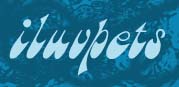 ---
General Terms and Conditions:
1) All products and/or services must relate in some way to pet loss or pet loss bereavement. No general pet-care items, please!
2) No ad will be posted until payment has been received.
3) Please limit ad text to 200 words (100-150 words is preferred). Images may be JPGs, GIFs or animated GIFs. Images may not exceed 150 pixels in width. If you are creating your own GIF, please make sure that your images are resized to 150 pixels in width before being added to the GIF. Or, we can create a GIF for you for a one-time fee of $10 (see above).
4) Your ad will be posted no later than the first day of the month following receipt of payment. In many cases we post ads upon receipt, but this is not guaranteed. The duration of your ad is calculated from the first day of the month following receipt of payment; thus, if we receive your payment in June, your ad would officially run from July 1-June 30.
5) Listings are posted in the order received. It is not possible to purchase "higher placement" on the page. (There are no exceptions, and offering scads of money for higher placement isn't going to do the trick.)
6) Listings will be posted in the most relevant category, regardless of the category selected on the ad form. Portraits and art-related products will be posted in "portraits," for example. Urns will be posted in the "urns and caskets" category. If an additional posting is desired in a secondary category, such as "memorials" or "gifts," this will constitute a second (additional) listing.
7) We reserve the right to reject any listing. If a listing is rejected before posting, your fee will be refunded.
8) We reserve the right to REMOVE any listing if we receive complaints from customers about your product or service. If we remove a listing based on customer complaints, a refund will be issued of the balance of your listing, if that balance is over $10. No refunds will be issued on a balance of under $10.
9) If your contact information changes, it is up to you to notify the Pet Loss Support Page of such changes. You may also request changes to the text of your ad, within reason, or submit a new image to include with your ad.
10) We do not track "click-throughs" or ad responses, and make no claims or guarantees regarding potential responses to a particular advertisement.
11) No special deals! We are often asked if we will "move an ad up" for a higher fee, or offer a text link, or enter into some other "special arrangement" with a new advertiser. However, out of respect for our many long-term advertisers, we do not offer "special deals." We prefer to treat all advertisers the same - whether you are a major enterprise or working out of your garage.
For more information, contact Moira Allen.
---
Would you like to link to us?

We welcome links to the Pet Loss Support Page; there's no need to ask permission. We cannot guarantee a reciprocal link, as we only link to sites that offer a significant amount of information or resources on the subject of pet loss. If you'd like to add our link, you are welcome to use the button at left (or our logo) to accompany the link.
---
GET HELP INSTANTLY!
Coping with Sorrow on the Loss of Your Pet is now available as an e-book (PDF) for just $5!
Download now!
When a pet dies, you want help... fast!
You'll find it in Moira Allen's Coping with Sorrow on the Loss of Your Pet. In a book filled with comfort, compassion and support, you'll find the tools and tips you need to:
Understand the feelings you're going through -- and find ways to ease the pain
"Say good-bye" with memorials, tributes and other coping strategies
Help your children and other family members deal with their grief
Deal with people who "just don't understand"
Help surviving pets cope with the loss of a missing companion
Come to terms with the guilt we so often feel when a pet dies
Handle the agonizing decision of euthanasia
Choose the best and most comforting "final resting place" for your pet
Determine when and how to bring a new companion into your home (how soon is too soon?)
Improve your chances of recovering a lost or stolen pet
Help a friend cope with loss
Coping with Sorrow on the Loss of Your Pet celebrates nearly 30 years in print -
our expanded Third Edition is available from Amazon.com in Print and Kindle editions!

Quantity discounts are also available; please visit our Quantity Orders page for details.