GET HELP INSTANTLY!
Coping with Sorrow on the Loss of Your Pet is now available as an ebook (PDF) for just $5! Download now!
Attention Counselors, Support Groups, Cemeteries and Crematories
We welcome your listing in our directory of national and international pet loss resources. We offer free resource listings for pet loss counselors, support groups, hospices, in-home euthanasia services, pet cemeteries and crematories. Please note that our directory is for services only. To advertise a product (such as urns, markers, memorial items, etc.), please visit our Advertising page.
Please use the form below to submit your listing. Again, there is no charge for a basic contact-info listing. Simply fill out your name, organization, address, phone number, e-mail and website and submit the form. Please include exactly what you want listed. Be sure to list your city and state. Don't assume I'll know where a city is located! If you serve more than one area or state, let us know in the "further instructions" box.
If you do not want us to post your address or phone number, let us know in the "instructions" section. You can also choose not to display your e-mail address. However, we do require that you provide an e-mail contact for our records, so that we can get in touch with you if we have any questions. Listings submitted without an e-mail contact will not be posted.
Listings are usually posted within 2-3 days. Please note that this is not an automated system. All listings are reviewed and posted (and updated) by a mammal with a keyboard. If you need to change or remove your listing, contact us with the information to be changed or removed. Again, be sure to include the city and state under which your listing is posted; we're not going to comb through 50 pages trying to find you!
Attention Support Groups: Please be sure to provide meeting location and schedule (e.g., "meets third Thursday of the month from 7-9 p.m."). Include contact information and indicate whether a participant needs to confirm in advance. Indicate whether a fee is required.
Expanded Listings
We also offer expanded resource listings. An expanded listing can include up to 100 words of description about your organization or service. Expanded listings are still listed by state and city, but are highlighted with a box. Here's an example:
Englewood: Dr. Kevin Schlegel has several companion animal and knows how much they can be a part of a family unit. He strives to help individuals of all ages through the difficult transition of losing a companion animal. Dr. Schlegel firmly supports the Dumb Friends League, and donates 25% of the bereavement counseling fee to the Dumb Friends League. Dr. Kevin Schlegel, Total Leadership Consulting, Inc., 56 Inverness Drive East, Suite 107, Englewood, CO, 80112, 303-587-5143, kevin_j_schlegel@yahoo.com
There is a one-time fee of $25 per page to post an expanded listing. Again, these listings can be changed at any time. There is no renewal fee. We do not accept images or logos in directory listings.
For more information, contact Moira Allen.
Get Started!
To reduce the spam, we have placed our listing form in a password-protected directory. To get started, please click the link below and enter the user name and password shown here:
Directory Listing Form
User Name: visitor
Password: Please type the word shown in the box below into the "password" box.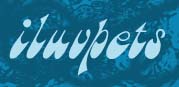 ---
---
Would you like to link to us?

We welcome links to the Pet Loss Support Page; there's no need to ask permission. We cannot guarantee a reciprocal link, as we only link to sites that offer a significant amount of information or resources on the subject of pet loss. If you'd like to add our link, you are welcome to use the button at left (or our logo) to accompany the link.
---
GET HELP INSTANTLY!
Coping with Sorrow on the Loss of Your Pet is now available as an e-book (PDF) for just $5!
Download now!
When a pet dies, you want help... fast!
You'll find it in Moira Allen's Coping with Sorrow on the Loss of Your Pet. In a book filled with comfort, compassion and support, you'll find the tools and tips you need to:
Understand the feelings you're going through -- and find ways to ease the pain
"Say good-bye" with memorials, tributes and other coping strategies
Help your children and other family members deal with their grief
Deal with people who "just don't understand"
Help surviving pets cope with the loss of a missing companion
Come to terms with the guilt we so often feel when a pet dies
Handle the agonizing decision of euthanasia
Choose the best and most comforting "final resting place" for your pet
Determine when and how to bring a new companion into your home (how soon is too soon?)
Improve your chances of recovering a lost or stolen pet
Help a friend cope with loss
Coping with Sorrow on the Loss of Your Pet celebrates nearly 30 years in print -
our expanded Third Edition is available from Amazon.com in Print and Kindle editions!

Quantity discounts are also available; please visit our Quantity Orders page for details.